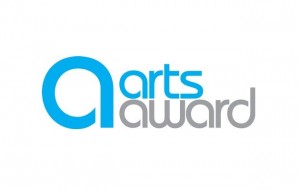 The tasks the young people had to complete included reviewing a live event and demonstrating an arts skills to others.
Jack admitted that school had been problematic for him and told us why he liked coming to Soft Touch: "I kept getting in trouble with the teachers. I kept walking out of classes and getting told off. I was not very confident and felt like I wasn't good at anything, that I was crap at stuff. I like the way Soft Touch isn't like school. The staff don't act like 'we work here and we're the authority', not like school. You get to talk to other people while you work".
For Kirtis, staying engaged at school was also a challenge and during his time at Soft Touch he talked to our staff about the fact that he he had started to enjoy school a lot more and had increased his timetable at school, which he was proud of.
When James came to Soft Touch he was unemployed and one of his motivations in coming was the hope that it would help him to progress with education. Now he has now earned himself a place on the City Council's apprenticeship scheme against very stiff competition and has told us that coming to the Soft Touch sessions helped him with his confidence.