Over the summer of 2016 Soft Touch had the opportunity to run some community drumming workshops as part of the City festival Clash of drums Event. We decided to deliver workshops with three groups of children from two geographical areas of Leicester, New Parks and Saffron. We worked for 6 weeks in each of the areas delivering Samba workshops, working on rhythms and techniques. This went really well and the children seemed to enjoy it and were keen to do more. This all culminated with A spectacular Lantern Procession which lit up the beautiful and historic streets of New Walk. The family procession started outside De Montfort University, parading up New Walk and coincides with Clash of Drums.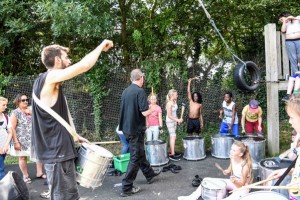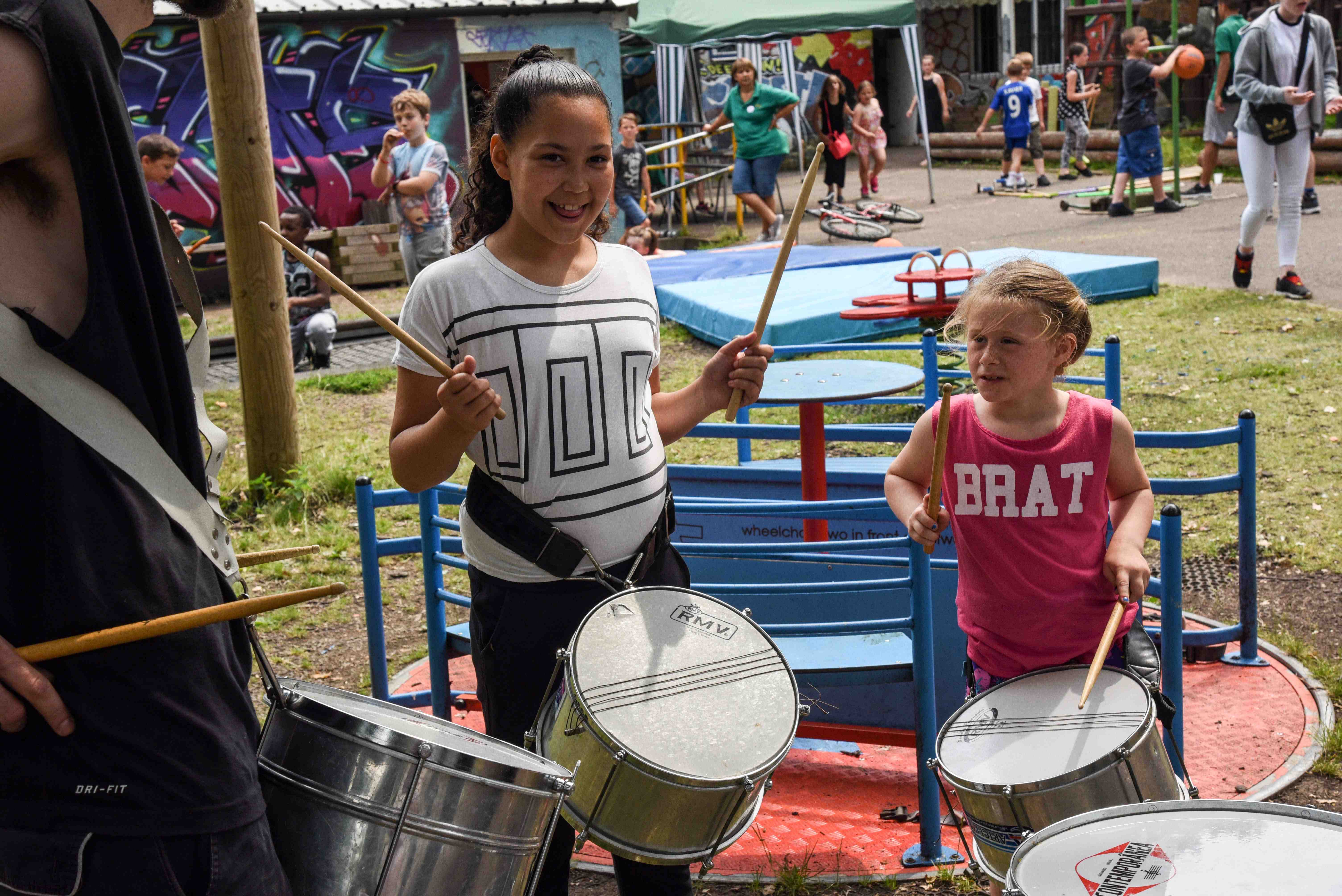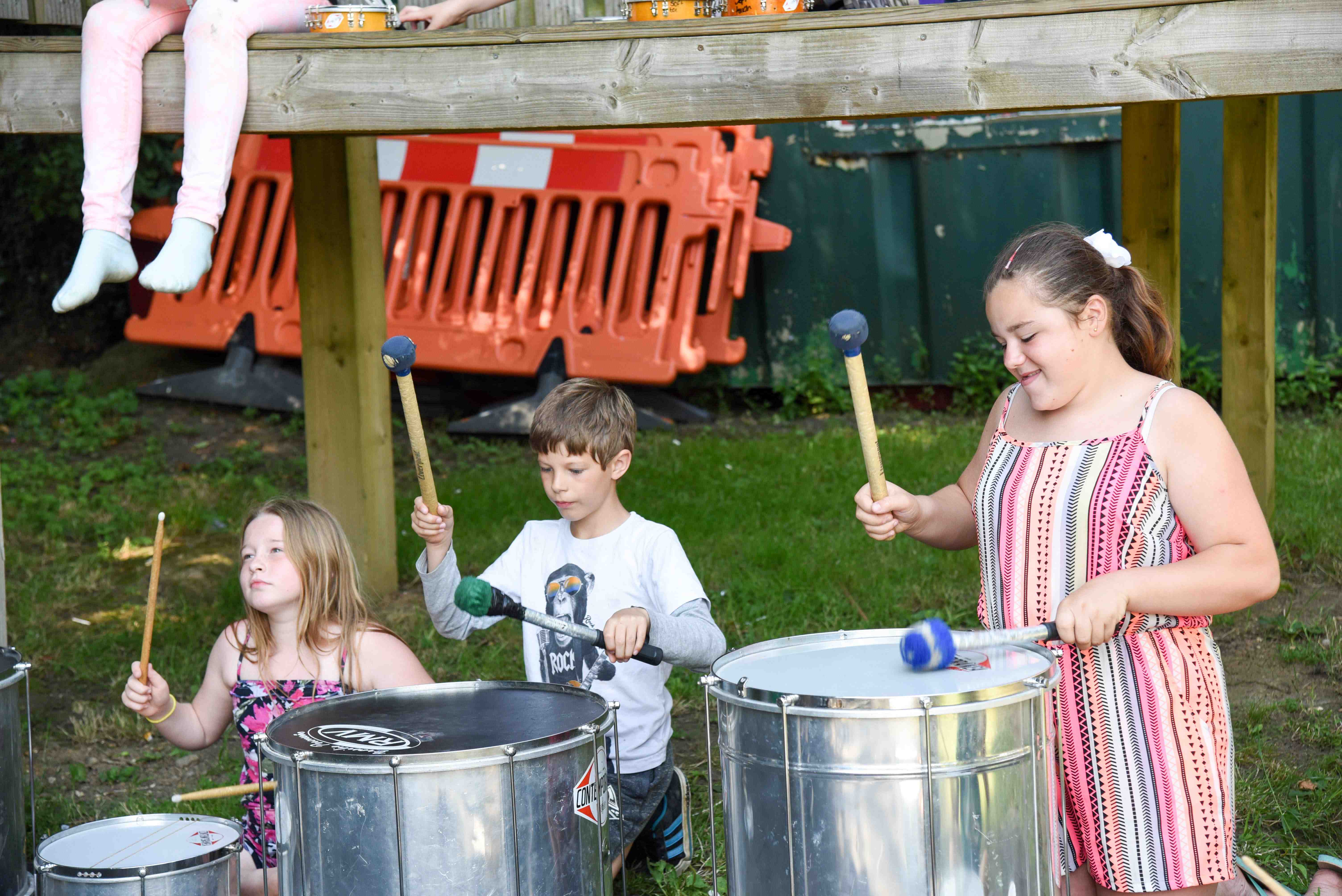 To Make this bigger and Better we ran another intensive workshop at our Soft Touch base on New Walk with families from all over Leicester, We spent the Day rehearsing and coming up with new breaks and Rhythms, teaching children and Adults of all ages and abilities. At 7pm we then took the long walk down New Walk to Rendezvous with the Lantern Procession on King Street.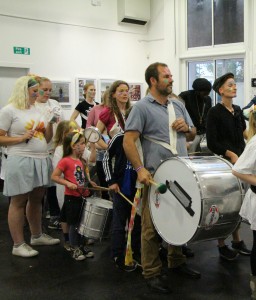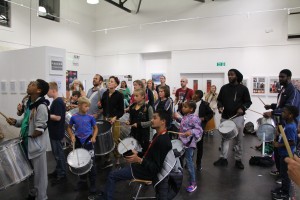 For the next 40 minutes Children, Mums, Dads and Carers all processed up New Walk in costume being chased up New Walk by giant illuminated animals. All participants and audience really enjoyed.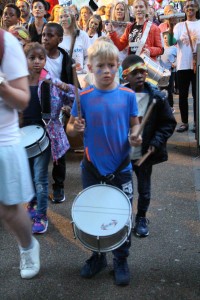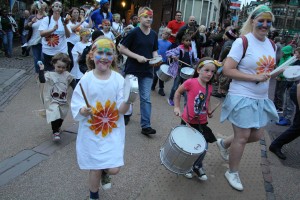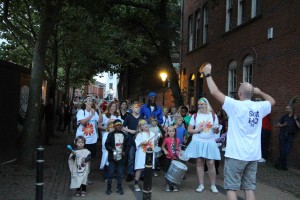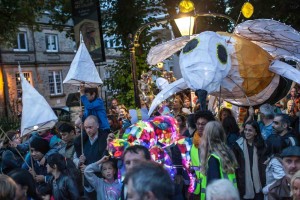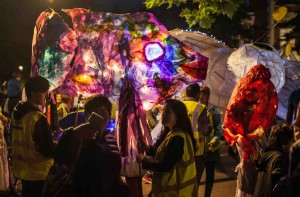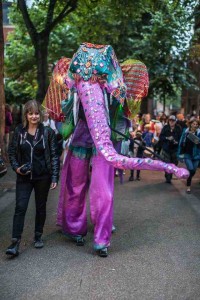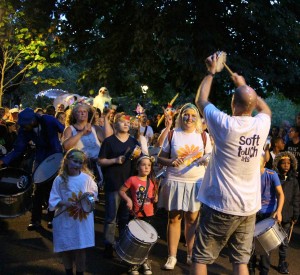 We are now in the process of starting up a regular family friendly activity learning how to play Soft Touch's own unique version of Samba!
Which starts on October 8th and will happen once per month. Saturday Samba School